14 June 2021
National Guard Bureau uses Black Ghost to help protect against heat strain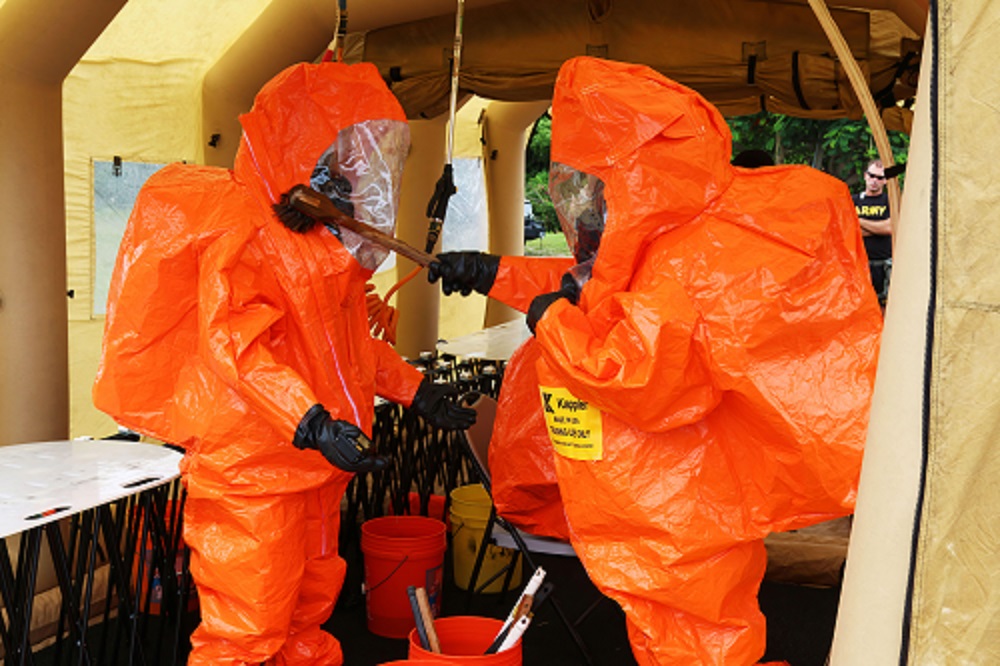 The National Guard Bureau (NGB), part of the Department of Defense, has teams working in 58 US locations. They wanted to manage the risk of heat injury to their teams.
NGB wanted a real-time system to continuously monitor the vital signs and core temperature of soldiers/airmen disposing of chemical agents within the Civil Support Teams across the US. They needed a solution that worked in hazardous environments and enabled the team to fully focus on the task at hand, safe in the knowledge that their vital signs were being monitored.
The Civil Support Teams work in dangerous and stressful conditions where cognitive decision making is vital to the success of the mission.
Heat stress and fatigue can impair cognitive function as well as cause injuries, including heat exhaustion, heat stroke and even organ damage. Personal Protective Equipment (PPE) worn by soldiers/airmen when on a mission increases the risk of heat related injury even in temperate climates.
Key Features of Black Ghost
Monitoring multiple individuals simultaneously, from remote locations.
Real time monitoring of heart rate, breathing rate & core body temperature.
Track and predict heat injury.
Customisable alerts including fall alert.
Geo locational data including the use of geo fences.
Secure transmission of data.
"We need to be able to ensure the medical readiness of our team members. Heat injuries are soming that the physician teams need to be completly cognizant of, and the Black Ghost system from Equivital provides this data."
Major Matthew Paquin. Medical Operations Officer, Massachusetts National Guard
---
Providing extra protection
The Black Ghost System was chosen by NGB to enable onsite medical, operations and communications teams to continuously monitor soldier/airman readiness.
Black Ghost provides a single-pane-of-glass view including data on how long a soldier/airman has been in the hot zone, what their current heat risk is and how long before their risk goes above a danger threshold. It can centralise data from all key sensors and integrate with partner systems such as MFK and ATAK to have a seamless stream of actionable intelligence about a team in training or operations.
Each soldier/airman wears an Equivital eq02+ LifeMonitor, a sensor belt worn around the torso and a Sensor Electronics Module (SEM) to collect and transmit data. The eq02+ LifeMonitor is an FDA and medical CE cleared wearable that can monitor cardiorespiratory, temperature and activity data.
It is comfortable to wear, simple to operate and non-invasive, allowing onsite soldiers/airmen to automatically send their physiology to the medics every 15 seconds.
In addition, they carry a Samsung Android phone that provides GPS data and transmission of data to the secure Black Ghost server.