8 August 2022
Vital Sign Monitoring at the British Firefighting Challenge
The Equivital team were lucky enough to join in the fun at the British Firefighter Challenge at the end of July this year. The event was held in Hull, UK where Firefighters from around the world got together to test their strength    across a number of challenges. Equivital joined the teams on the ground and provided valuable vital sign data for the participants in real time while they were racing.
In tight turnaround times, the firefighters donned the Equivital eq02+ LifeMonitor just before they set off for their competition slot. Two competitors raced against each other and Equivital were able to record their physiological data in real time. After the race, competitors were interested to see their data and the fluctuations in their heart rate, breathing rate and body temperature when exerting themselves on the course. Each competitor competed the event in full fire gear and therefore the heat strain index was particularly interesting for the teams.
Christopher Trendowicz , event organizer and firefighter commented: "The units were an amazing success and people loved the fact they could see their performance. I enjoyed looking at mine and was surprised how my heart rate went up." 
A particular highlight for the Equivital team was when they were able to don some of the firefighting gear and race against the chiefs of Humberside fire and rescue to close out the competition.
Get in touch today to find out more on how Equivital can help in monitoring vital sign data for firefighters in training.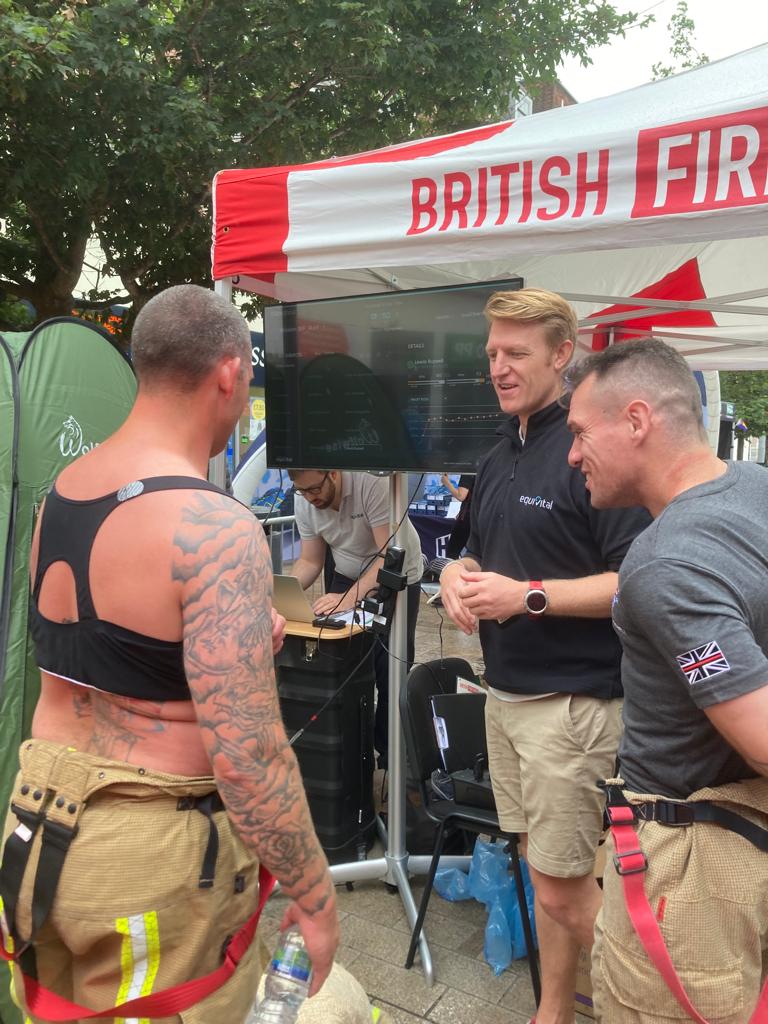 ---