15 February 2023
Why have 9 belts when you can have 4?
Introducing the new B5 and B6 belts from Equivital

We're excited to announce that we have  launched a new and improved Equivital eq02+ LifeMonitor belt with just 4 sizes…but still covering the same ranges as the previous 9 belts.

We know this is something that many of you have asked for in the past. This release means you can buy more belts that will fit more of your users, so you're never caught short.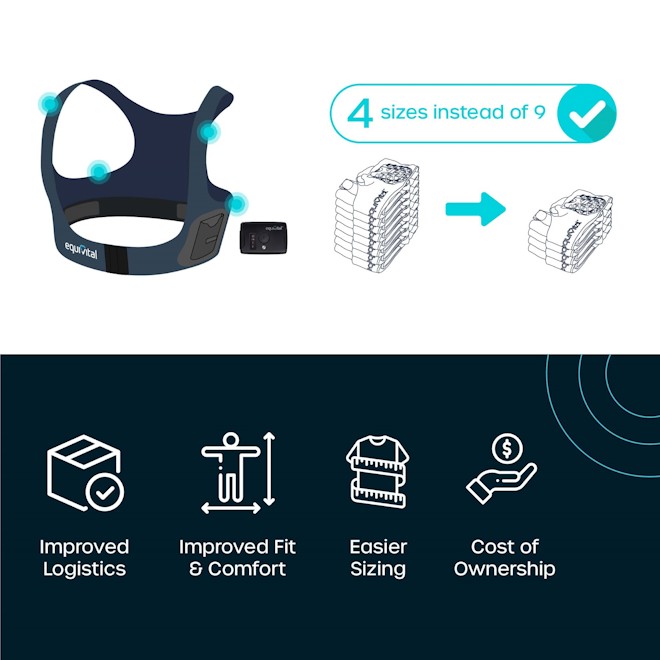 ---